Tips for Glowing Skin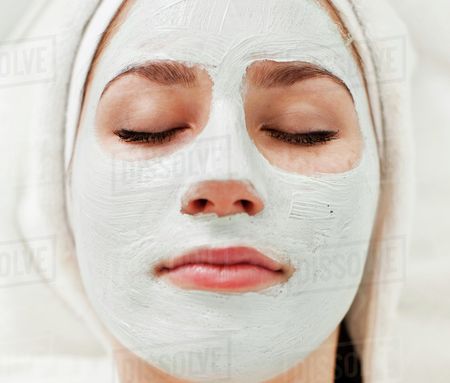 Glowing skin secrets
Skin beauty and health are near and dear to every woman's heart. No female would wish to look dull and old even if her age is increasing. When it comes to beautifying the skin, the first thing that comes to the mind is through all sorts of make-up products you may find in this world. But if you do not treat your skin at its core, you would not experience permanent results.
Lack of proper nutrition, inadequate sleep, stressful life, hectic jobs, exposure to harmful sun rays, smoking, alcohol drinking are some of the causes for dull and impaired skin. You need to take some steps to bring natural radiance to your skin. Here I am listing you many different ways to improve your skin's health and luminous complexion.
Tips for glowing skin homemade
Tip 1 for glowing skin = Water intake:

As we all are aware of the fact that water is one of the most required elements for the human body. Drinking adequate amount of water is useful for the overall health. Apart from digestion, absorption, circulation and excretion water plays an important role in improving skin conditions. Skin is one of the largest organs of our body. Like other cells, the skin cells also need water to remain hydrated. One should drink water frequently as well as apply it on the skin so that it reaches the skin cells quickly. When you get adopted to this practice, you shall see improvements in the health and glow of your skin and it can prevent wrinkles as well making you look fresh, young and beautiful.

Tip 2 for glowing skin = Excreting toxins:

There might be some impurities and toxins hidden within your skin. When you sweat, it removes them out of your body. An easy way to eject toxins and cool your body is through exercise. The more you work, the more you sweat and the skin becomes more clear. So work hard, do all your household chores yourself and offer 5 obligatory salah (Namaz) of the day. This is one of the best exercises.

Tip 3 for glowing skin = Proper Sleep:

A good night sleep means a lot for your skin health. Inadequate sleep results in the release of stress hormones which can affect your skin's quality. According to Jessica Krant, MD, MPH, assistant clinical professor of dermatology at SUNY Downstate Medical Center and founder of Art of Dermatology in New York, "Poor sleep can lead to increased stress hormones in the body that increase the severity of inflammatory skin conditions such as acne or" Lack of sleep initiates weight gain and speeds up the aging process. So, if you care for your skin you should have enough sleep at night. Therefore go to bed early at night and wake up early in the morning for the Fajr Salah. It is the Sunnah of Our Prophet (Peace be upon him) as well.

Tip 4 for glowing skin = Daily Nutrition:

You should provide the required nutrition to your body regularly. Do not neglect vegetables in your food. Especially, Vitamin A, C, and E are the essential ingredients for skin's health. Vitamin A enhances skin cells production. It protects your skin from infection. It clears pimples and brings a glow on your skin. Dairy products such as milk, curd, and eggs are rich in Vitamin A. The Vitamin C has antioxidant properties and plays an important role in collagen production and maintains the skin. It also protects you from the harmful UV rays of the sun. Fruits such as oranges, strawberries, etc, contain Vitamin C. Similarly, Vitamin E absorbs the harmful sun rays when applied to the body and keeps your skin safe. Nuts and seeds like Almonds, sunflower seeds, etc are rich in vitamin E.

Tip 5 for glowing skin = Facial Massage:

Facial massages are one of the easy and popular treatments. Massaging improves circulation of blood in your skin. It also helps you to remove pollutants and dead cells from your skin. It relieves stress from you, makes you look energetic and cool. In short, it improves your appearance.

Tip 6 for glowing skin = Cleansing:

Another best way is by cleansing your skin. It repairs your skin by removing the oil, dirt, and impurities from your skin. It enables you to deep clean the dirt from your pores as well. You find many chemical cleansers. But the natural cleansers are more safest.

Tip 7 for glowing skin = Mask:

Make use of a homemade mask to remove dead skin cells and revitalize your face. Papaya contains natural enzymes which are helpful in softening your skin and making it more beautiful. Mash the papaya and apply it to your skin for 10-15 minutes in the form of a mask. Then wash it out. This will supply your skin with the required vitamins.

Tip 8 for glowing skin = Natural Cleanser:

Almonds are not only good for health but are useful for skin as well. They are rich in proteins, magnesium, fiber, potassium, zinc, calcium, etc. It helps in fighting diseases like cancer and skin diseases. It is the best natural cleanser that provides nourishment to your skin. Apply its oil on your face and rinse it. This will remove unwanted hair and impurities from your skin. It also contributes to proper blood circulation in your body. It is a very good substitute to those chemical makeups that cause rashes, burns or side effects on your skin.

 Tip 9 for glowing skin = Aloe Vera:

Aloe vera is another natural product that is highly useful in treating skin disorders such as Psoriasis, irritation, sunburns and wound healing. The aloe vera gel has a calming effect on your skin and leaves your skin soft, shiny and glowing. Even the cuts and wounds could be easily healed by it. It will relieve the pain and keeps your skin moisturized.

Tip 10 for glowing skin = Toner:

You might have heard of green tea. Yes, it could be used as a toner for your skin. It will help you in: shrinking the pores, maintaining the PH of your skin, Keeping the skin hydrated, suppressing the growth of unwanted hair, washing away the oil and dirt from your skin. In order to make use of it, prepare a green tea and pat it on your face with the help of cotton balls. Relax for 15-20 minutes by with beauty sleep. Then wash it off. Perform it frequently.

Tip 11 for glowing skin = Tea tree oil:

The tea tree oil is helpful in clearing your face and treating the pimples. It has antimicrobial and anti-inflammatory properties. One must use it's diluted form otherwise it could cause irritation to your skin. Just 1 to 2 drops is sufficient. Dilute it and use it.
These were some of the effective natural tips for glowing skin. Share this with your friends and leave your ratings to enable us to improve.
beauty tips for glowing skin
,
glowing skin secrets
,
homemade beauty tips for glowing skin
,
how to get glowing skin in 2 weeks
,
how to get glowing skin naturally
,
how to get glowing skin naturally in a week
,
natural beauty tips for glowing skin
,
tips for glowing skin homemade