Bukhari Hadith 4 Surah Mudassir Revelation
Bukhari Hadith 4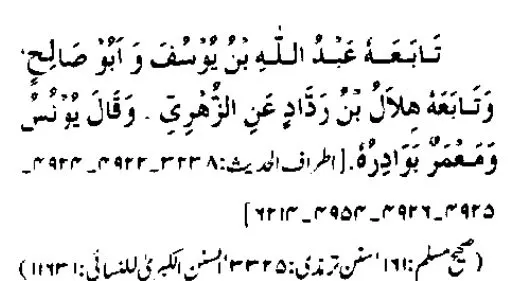 Surah Mudassir Revelation In English
Jabir son of Abdullah Al-Ansari stated the speech of the Prophet (Peace be upon him) that while talking about the period of pause of revelation, the Prophet said: "(One day) While I was walking, all of a sudden I heard a voice from the sky. I looked up and saw the same angel, who had visited me at the cave of Hira, sitting on a chair between the sky and the earth. I became anxious came back home and said, 'Wrap me in blankets.' And then Allah revealed the following Holy Verses of the Qur'an: "O the Cloaked One! (Prophet Mohammed – peace and blessings be upon him). Rise up and warn! And proclaim the Purity of your Lord. And keep your clothes clean. And stay away from idols. "
After this, the revelation started coming strongly and frequently in succession one after the other." [Sahih Al-Bukhari, Volume 1, Book 1 – The Book Of Revelation, Chapter 3, Hadith no. 4]
Bukhari Hadith 4 Explanation:
The Prophet (peace be upon him) was anxious and scared with the first revelation of the Holy Quran. Therefore, in order to make the Prophet ﷺ accustomed to the revelation of the Holy Quran, it was paused for a period of time. The interpretors of hadith have stated various statements regarding the period of pause. Allama Badruddin Muhammad writes the period of pause was 2.5 years. Imam Ibn e Is-haaq said it was 3 years. In a few narrations, it is mentioned as 6 months. And Ibne Abbas (ALLAH be pleased with) said it was for a few days.
Imam Bayhaqi states that the Prophet ﷺ noticed true dreams (continuously) for a duration of 6 months after the age of 40. And the commencement of revelation began during the month of Ramadan. The 3 years period of pause that was between the revelation of "Iqra bismi Rabbik" and "Ya Ayyuhal Muddassir" does not mean that during this period the Angel Jibrael did not approach the Prophet ﷺ. It means that during the period of pause, after "Iqra" the revelation of the Quran was paused for 3 years. And after 3 years gap,  "Ya Ayyuhal Muddassir" was revealed. And after this, revelation started coming more frequently in succession.
Surah Mudassir Revelation In Urdu
Ibn e Shihaab ne Abu Salma bin A'bdul Rahman ne mujhe khabar di keh Hazrat Jabir Bin A'bdullah Ansari se yeh riwayat ki keh Wahi ke ruk jaane ke zamane ke haalat bayan karte huwe RasoolAllah (ﷺ ) ne yeh farmaya keh 'Jis waqt mai jaraha tha toh maine aasman se ek aawaz suni. Maine nazar uthayi toh maine daikha keh wohi farishta hai jo mere paas Hira mein aaya tha. Woh aasman aur zameen ke darmiyan kursi par baitha huwa tha. Muhjpar roab taari hogaya aur mai ghar laut aaya. Toh maine kaha chadar udhado. Phir ALLAH ta'ala ne yeh aayaat nazil farmayi.
"Aye chadar oodhne wale uthiye aur logon ko ALLAH ke a'zaab se darayiye. Aur apne Rab ki kibriyayi bayan kijiye. Aur apne kapdon ko paak rakhiye. Aur buton ke tark par qayam rahiye.
Phir ba-kasrat wahi ka nuzool huwa aur lagatar wahi aane lagi.' [Sahih Bukhari, Juzz 1, Kitab 1 – Kitab Al Wahi, Baab 3, Hadith 4]
Bukhari Hadith 4 Tafseer:
Fitrat e Wahi ki Muddat:
Fitrat e Wahi ka matlab hai Inqataaye wahi ka zamana. Pehli wahi ke mauqa par aap ko ghabrahat huwi thi toh apko wahi se manoos karne ke liye aur apko wahi ka ishtiyaq dilane ke liye kuch arsa aap par wahi ka nuzool rok liya gaya tha. Is muddat ke bayan mein muhaddiseen ke mukhtalif aqwal hain. Allama Badruddin Mohammad likhte hain yeh muddat dhaai (2.5) saal thi. Aur Imam Ibn e Is-haaq ne kaha hai "Yeh muddat 3 saal thi. Imam Jalaluddin Suyooti mautufi likhte hain, Imam Ahmed Bin Hambal ne apni Tareekh Shabii se riwayat kiya keh Inqata  e wahi ki muddat 3 saal thi aur isi par Imam Ibn e Ishaaq ka aitemad hai. Baaz riwayat mein hai keh inqata e wahi ki muddat 6 maah hai aur Hazrat Ibn e A'bbas radiallahu a'nhu ne farmaya keh inqata e wahi ki muddat chand ayyam hai.
Imam Bayhaqi ne riwayat kiya hai keh apki ibtedaye nabuwat mein sache khwab daikhne ki muddat 6 maah thi. Aur bedari mein wahi ki ibdeta Ramadan mein huwi. Aur Fitrat e Wahi ki 3 saala muddat jo "Iqra Bismi Rabbik" aur "Ya Ayyuhal Muddassir" ke nuzool ka darmiyani arsa hai, is muddat se muraad yeh nahi keh is dauran Jibrael e Ameen aapke paas nahi aate the balke isse murad yeh hai keh "Iqra" keh baad 3 saal tak Quran nazil nahi huwa. Aur uske 3 saal baad "Ya Ayyuhal Muddassir" nazil huwi.
Sahih Bukhari Hadith 4
,
Sahih bukhari Volume 1 book 1 hadith 4
,
Surah Mudassir Revelation