Difference between Wealth Management and Investment Management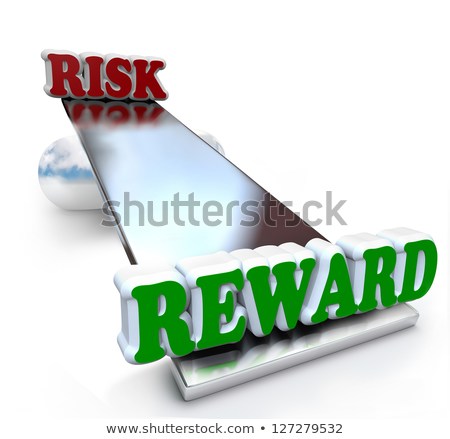 Wealth Management and Investment management are among the popular career choices in the financial sector. Although these are the two fields in finance industry there are similarities and differences between them.
What is wealth management?

Wealth management analyzes the management of financial wealth of the individual as a whole and how it can be managed to achieve its financial and personal goals in the long term.

In addition to managing client investments, wealth management includes a wide range of services, such as legal planning, insurance, accounting, finance, charitable donations, and tax advice.

There is a minimum of top assets, and one can expect to pay higher rates for the most complete service. Although a good manager can justify it through the savings provided by their services.

Objectives of wealth management

As wealth managers offer many services to an investment manager, their clients enjoy the same benefits. However, the proposed additional services mean that wealth management can offer other benefits.

Coherent Strategy
As Wealth Management examines all aspects of clients' financial affairs, it aims to provide a tailored strategy to achieve their goals. For example, by combining different services, a wealth manager can find the best way to repay a mortgage or retirement project, while avoiding tax inefficiencies or undue risks. This holistic approach attempts to understand and predict how different areas of an individual's finances interact and organize them appropriately.
Simplicity
A wealth manager can provide a single point of contact for all financial matters. Rather than relying on a broad range of advisors, it can replace the need for a separate financial planner or investment manager, for example. can serve as a guide for those less familiar with the practices and technical language that often surround financial services.

What is investment management?

The investment manager's main role is to advise, organize and develop client investments.
After discussing a client's financial objectives and acceptable risk levels, an investment manager establishes an investment portfolio that meets their needs.
They will then inform clients of the status of their portfolios, provide them with recommendations and make changes.

Objectives of investment management

Investment management services sometimes require minimal investment and are subject to fees, typically a small percentage of assets under management. However, they can offer many benefits.

Reduced Risk
When an investment manager builds a diversified portfolio, assets are less vulnerable to fluctuations in individual investments. With hundreds of smaller investments probably spread across different sectors and asset classes, if one of them gives poor results, the others are likely to compensate.
Convenience
If the customer wishes, he can acquire a wide range of investments with a minimum of effort, making it ideal for people who are short of time. As paperwork and day-to-day management are absorbed, much of the investment stress is eliminated.
Higher Returns
One of the main advantages is that you can acquire the knowledge of professionals. The best portfolio managers often have great experience and global networks that can help them identify the best opportunities and achieve better results. Portfolio managers also have capabilities that most individual investors do not have. For example, they can increase their buying power by pooling the assets of several customers, each with higher returns.

Wealth Management

Wealth management is the merging of investments, taxes and estate plans of clients into a fully integrated plan to achieve their individual goals through proper management of their financial resources. It is an investment advisory discipline that integrates financial planning, investment portfolio management and a number of other financial services. It is also considered a form of high-level private banking for those who are wealthy enough. To make the most of your strategies, you have to have considerable wealth.
Once an individual has accumulated enough wealth, wealth management is the main concern. It is very important that you manage your wealth in order to benefit from the security it can offer. With proper management of your wealth, you can also pass on your wealth to future generations. Turbulent stock market changes, bad investments and dishonest fund managers can sometimes hamper all your financial plans. It is therefore very important to use the services of a reliable financial planner.
Wealth management also includes protecting and preserving your wealth. Good wealth management starts with discovering your real value. You have to earn a six-figure fantasy salary, but if most of it is spent, your wealth is worthless. When you have acquired sufficient knowledge of the financial conditions and your real financial value, you must manage your wealth. You would want to spread your wealth so that it lasts all your life and can also be passed on to your next generation. For good wealth management, you have professional wealth management services that will help you spread your investments across a broad and diversified portfolio. You can invest your wealth in stocks, bonds, investment properties, assets, pension plans, and so on.
This good management helps you to identify your financial goals. When you have an idea of an initial goal when composing your wealth management plan, it becomes more planned and streamlined. The wealth management plan you described below not only gives you the opportunity to identify your goals, but also helps you define metrics to achieve those goals. In addition, frequent review of your strategies helps you ensure that your current financial decisions reflect your future goals.

Investment Management

The investment section of a financial plan should start with basic, general financial principles, such as determining an appropriate asset allocation between stocks, bonds and cash. Identifying the appropriate allocation depends primarily on three factors: the return you need to reach your retirement goals, when you will need the funds invested, and your risk tolerance.
Of course, there is a trade-off between risk and return, and every investor needs to know where they stand on this continuum so they can stick to their investment strategy during difficult times, without having the temptation to sell to investors. market hollows. Before determining the appropriate asset allocation, focusing on more specific investment issues, such as the stocks to invest in, is probably a useless and dangerous task.
After identifying an asset allocation, the investor can now restrict its scope. The next step is to develop a diversification strategy.
For example, suppose the investor has chosen a 60 / 40 equity portfolio. How much of the equity portion of the portfolio will be invested in large, medium and small capitalization stocks? How much will it invest in growth versus value stocks? How much will it invest in US, international or emerging stocks? In addition, what portion of the bond portfolio will be invested in corporate bonds, government bonds and international bonds? How much will he invest in short, medium and long-term bonds? What about TIPS (treasury values protected against inflation)? The diversification strategy must be specific and the investor must determine a coherent timetable to rebalance the portfolio.

Which one to choose?

The most appropriate service will depend largely on your net worth and the type of assistance you need.
While a wealth manager offers more services than an investment manager, it is usually available, or needed, only for the wealthiest clients, with the wealthiest clients even benefiting from fee reductions.
Therefore, if you simply want to see your investments increase, without the difficulty and the risk of managing them yourself, the use of an experienced investment manager could prove fruitful.
However, for people with higher net worth and a complex financial situation, comprehensive wealth management methods may be the best solution.
Ezinearticles.com
Thanks for reading this post. If you like it, Share with your friends.
difference between wealth and investment management
,
investment management
,
Objectives of investment management
,
Objectives of wealth management
,
wealth management
,
What is investment management?
,
What is wealth management?
,
Which one to choose?